Hair Fall Treatment in Bangalore
Hair Fall / Hair Loss Treatment, Hair Re Growth Treatment, Baldness Treatment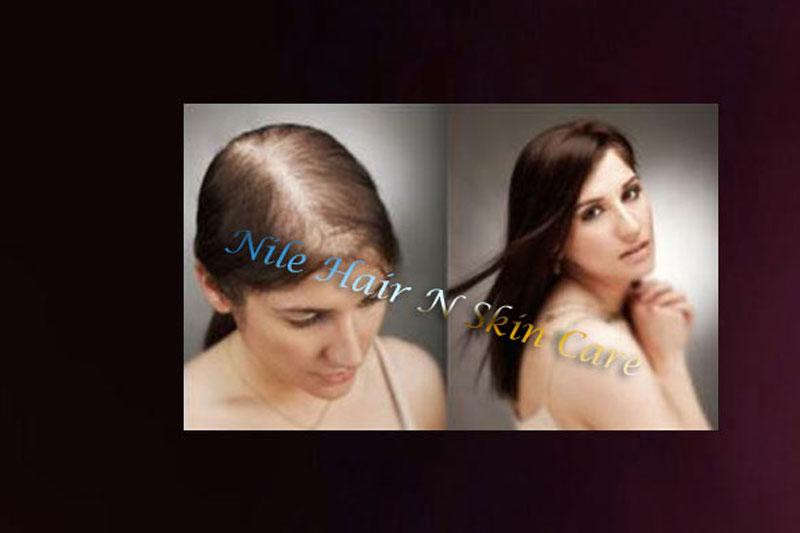 Nile Hair Care



4.9

out of

5
based on
2374
ratings.
Hair Fall Treatment in Bangalore At Nile® Hair Care, we employ a unique methodology to treating and maintaining Healthy Hair. After an in-depth consultation, we concentrate on specialist treatments that are specifically designed for your individual hairs needs and concerns. Our hair specialist offer a comprehensive scalp Analysis, followed by expert advice on the treatments required. Finally, you receive treatments that are at the forefront of progressive techniques and technologies, and that offer proven results in restoring, reviving and regenerating your hairs
Hair Loss Treatment in Bangalore
Almost all men experience some sort of hair loss or hair thinning at some point in their lives. External and internal factors such as genetics, hormones, and age play a vital role. Miniaturization better known as Hair thinning is usually the primary stage of hair loss.
Hair fall/loss is one of the most common and worrying problems related to hair. We have a multi-pronged treatment for falling hair. It involves the application of special serum along with combination of laser comb and ozone.
---
Laser Comb
Laser Comb is a hand-held, precision-built device that delivers the stimulating effects of laser energy to activate the growth of healthy, vibrant hair.
Laser Comb is a Low Level Laser, which has continuously shown, in most people, results to:
Control hair loss in men and women of all ages.
Stimulate re-growth of scalp hair.
Strengthen, improve and thicken existing hair.
Improve the condition, quality and overall cosmetic appearance of hair.
Laser Comb works by delivering the energizing effects of Laser Phototherapy, a form of light stimulation, which causes hair to grow thicker, fuller and healthier. Laser Comb treatments stimulate hair follicles to produce healthy new hair without topical solutions or drugs, which may cause worrisome changes in hormone levels.
In December of 2003, The Laser Comb was classified as a Class 2a Medical Device in The Laser Comb was found to comply with quality, safety and performance requirements set forth by the Health Sciences Authority for medical devices, Singapore. The laser comb meets US: FDA standards as a cosmetic device.
Dandruff Treatment ( Ozon therapy)
Dandruff is merely an accumulation of dead scalp cells. A systematic procedure for treating the scalp is followed. Special serum are used to treat the scalp along with ozon therapy. Different oils are used according to the constitution of the person to get relief from the dead scalp cells. A specially prepared herbal hair care shampoo is used to clean the scalp. This not only helps to get rid of dandruff but also helps to save the natural oil of the scalp,even hairspa can be done depends on individuals.
Alopecia
Alopecia areata is a highly unpredictable, autoimmune skin disease resulting in the hair loss on the scalp and elsewhere on the body. This common but very challenging and capricious disease affects approximately 1.7 percent of the population. Due to the fact that much of the public is still not familiar with alopecia areata, the disease can have a profound impact on one's life and functional status, both at work and at school.
Alopecia or hair loss or balding is a matter of psychological concern for both males and females. Alopecia may be of scarring and non- scarring type.
Hair follicles go through cyclic phases of activity and inactivity. Each cycle comprises of three phases:
Anagen :

The growing phase, which lasts for 2-6yrs, average being 3 yrs.

Catagen :

The transitional phase, which lasts for 1-2weeks.

Telogen :

The resting phase, lasting for 3-4 months.
In a normal scalp, 90% of the hair are in anagen phase while 10% are either in catagen or telogen phase at any given point of time. The normal human scalp has about 100,000. Normally 100 hair are shed everyday.
---
Treatment for Hair Fall Treatment:
The hair sample must first be tested.
The cause if established should be treated.
If there is any bacterial or fungal infection, it must be treated.
Dandruff or lice if present, should be treated
Patients who are medically unfit for surgery, those who do not have adequate donor area or those who have scarring alopecia can go for non-surgical modalities of hair restoration, which may be in form of:
wigs
hair weaving hair clipping
hair bonding
falls
switches or demiwigs
We also Provide Hair Fall Treatment in Delhi
FAQ's for Hair Fall Treatment in Bangalore
Do I have to use specific products to maintain hair system?
No, you are free to use any products (shampoo, Conditioner) you desire.
---
Are there any non-surgical hair replacement options?
There are two drugs approved by the FDA for the treatment of male pattern baldness - Rogaine and Propecia. Rogaine can be purchased over the counter at most local pharmacies. Propecia requires a written prescription from a physician. It is our experience that these drugs are more effective for maintaining existing hair than they are for regrowing previously lost hair. Although the drugs are marketed as treatments for hair loss, they usually provide little more than limited density restoration.
---
WHAT CAUSES HAIR LOSS?
The most common cause of hair loss is androgenetic alopecia—better known as male pattern baldness and female pattern baldness.
Hair loss may also be attributed to:
Illness
Injury
Disease
Harsh styling practices
Hormonal imbalances
Prescription medications
---
Related Services for Hair Fall Treatment