Hair Bonding in Bangalore
Best and Affordable Hair Bonding in Bangalore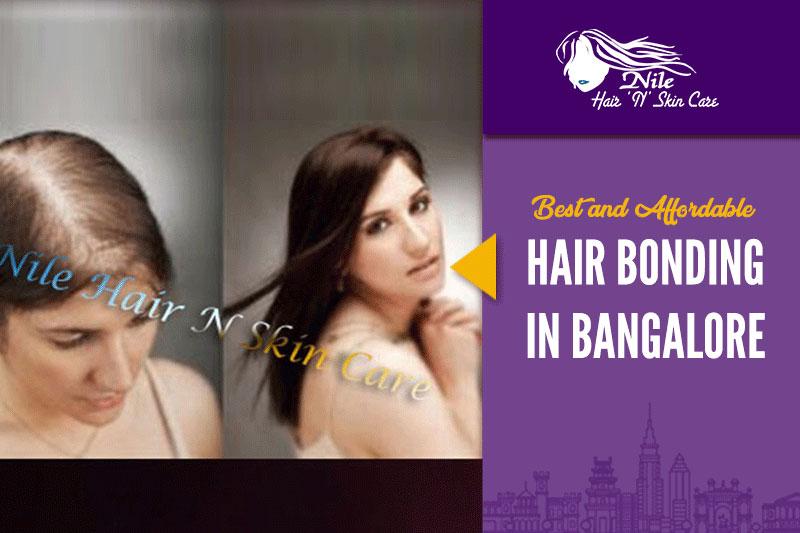 Nile Hair Care



4.9

out of

5
based on
2374
ratings.
Hair Bonding Technique is a detachable painless and non-surgical procedure for partial baldness this procedure is very quick and have no side effect, and this Hair Bonding Technique doesn't require any follow up thus provide complete peace of mind to our esteemed clients. This hair bonding technique is gaining popularity among both men and women. for both men and women but this Hair Bonding Technique is more common and popular among women.
Hair Bonding is a procedure that requires auto lock clips to fix the patch with existing hair. With these clips, the patch can be fixed or removed, if necessary instead of tying the patch with the original hair.
Doctors also authenticate the safety of this Hair bonding technique and its advantage over other surgical and non-surgical treatment for partial baldness.
Benefits of Hair Bonding
Cost Effective
Painless and Non-Surgical
Quick procedure for Baldness treatment
Maintenance free
Tips for Maintaining Hair Bonding patch :
Shampoo And Condition
Avoid Heat Treatment
Use Cold Water
Use Wide-Toothed Comb
Proper Combing
FAQ's for Hair Bonding in Bangalore
What is Hair Bonding, Hair Weaving & Hair Silicon system?
Hair Bonding, Hair Weaving & Hair Silicon system are the different techniques of Hair replacement/ Hair Fixing.
---
There is check in after the Hair Bonding treatment?
No follow up is necessary after the Hair Bonding process.
---
Related Services for Hair Bonding